Bernstein & Associates represented Blue Bell Ice Cream for over 25 years, introducing the product in dozens of markets throughout the country, from Phoenix to Miami, and from Brownsville to Richmond, Indianapolis, Denver and Las Vegas.
We also crafted the public relations program for Blue Bell's 100th anniversary in 2007, during which the Blue Bell exhibit trailer visited over 60 markets throughout the country. We planned "first-look" visits to the trailer by Boys & Girls Clubs in each city, developed local media coverage, and designed special contests to mark the occasion. Our program was awarded the Grand Excalibur by the Houston chapter of the Public Relations Society of America, the highest honor the chapter can bestow.
We also developed extensive national coverage of Blue Bell, despite the fact that the product was never available everywhere in the country. When we began to work with Blue Bell, it was only sold in central Texas. It eventually became the number-three selling ice cream brand in the US, although it was sold in less than a third of the nation's markets.
100th Anniversary Highlights: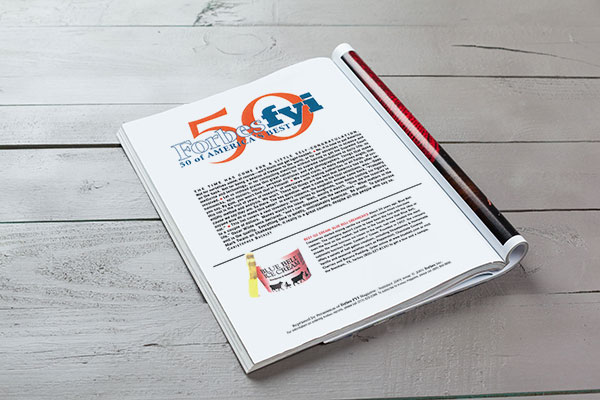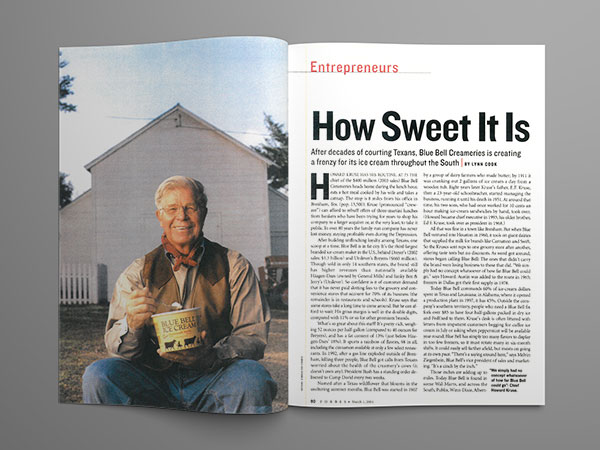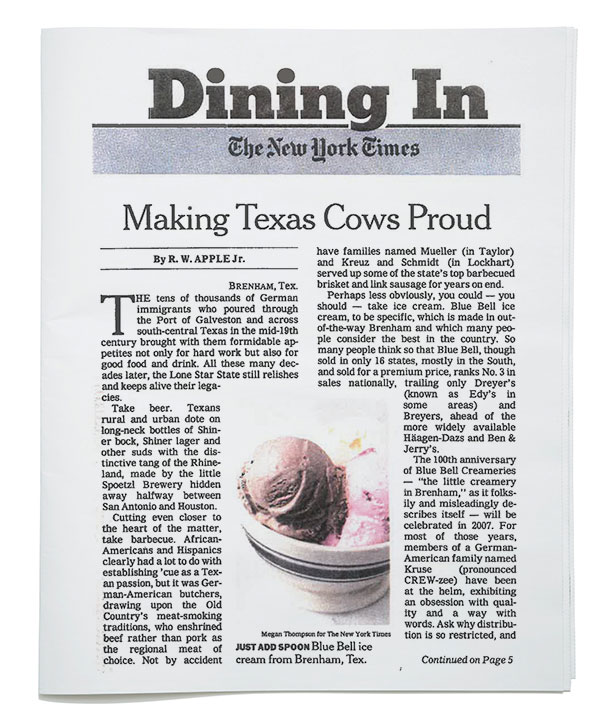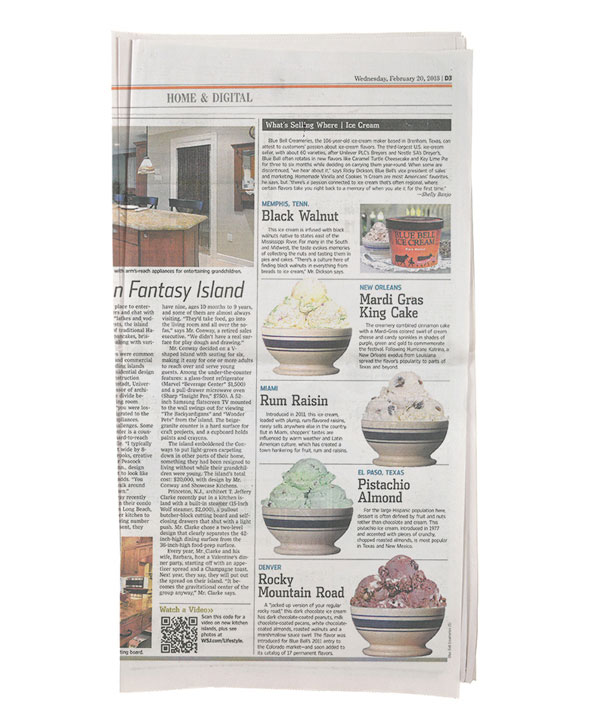 What's Selling Where: Ice Cream